Welcome to the Fairy Tail Academy Next Generation Wiki
This wiki was created for an anime fan-fiction called "Fairy Academy: Next Generation" based on the anime Fairy Tail. The fan-fiction focuses on the normal and school lives of the children of the Fairy Tail mages and other mages from the anime.
These are NOT the official kids of Natsu, Lucy, Gray, Erza etc, the kids are my original characters for my fan-fiction.
I do not own Fairy Tail, all credit goes to Hiro Mashima, the rightful owner and author of the Fairy Tail series.
What is the Fairy Academy NextGen Fan-Fiction about?
Eighteen years have passed since Fairy Tail won the Grand Magic Games in the year X791 and the members of Fairy Tail have all grown up and had kids of their own. Now it's time for this new generation of Mages to face Fairy Academy, a magic school built to sharpen and improve the magic skills of growing mages.
In an unfortunate turn of events, all the other guilds' schools have been mysteriously destroyed, no one knows why or who did it. This resulted in the children from other guilds forced to join the Fairies in their school, Fairy Academy, some are even suspicious that Fairy Tail might've been the one responsible for the destruction of the schools one by one.Will these new students get along with the Fairy Tail members or will they try to take over the school?
Latest activity
Photos and videos are a great way to add visuals to your wiki. Find videos about your topic by exploring Wikia's Video Library.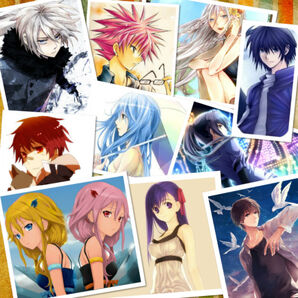 Community content is available under
CC-BY-SA
unless otherwise noted.